Kathu Street Culture Festival 2013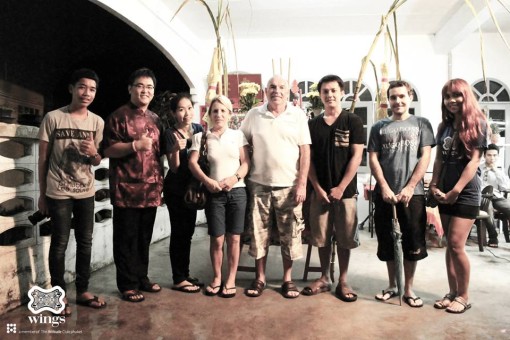 Kathu Street Culture Festival 2013 was held on 22nd - 24th July 2013. Wings and the villa's owner; Khun Judy and family was joined the event to sees activities and performances that showcase the cultural heritage of one of Phuket's oldest and most vibrant communities including the main economic activity of centuries ago, tin mining. It includes a light and sound show, shop booths and exhibitions, handicrafts and local food.
เก็บตกภาพงานถนนสายวัฒนธรรมเมืองกะทู้ ปี 2556 ที่ทางโครงการวิงส์ โดย ดิ แอทติจูด คลับภูเก็ต พร้อมลูกบ้านโครงการ คุณจูดี้และครอบครัวได้ไปร่วมงาน โดยงานสายวัฒนธรรมเมืองกะทู้ ได้จัดขึ้นระหว่างวันที่ 22 - 24 กรกฎาคม 2556 ซึ่งผู้ร่วมงาน จะได้สัมผัสกับวัฒนธรรม วิถีชีวิตของคนดั้งเดิม รวมถึงอาชีพหลักของคนสมัยก่อน ได้แก่การทำเหมืองแร่ ภายในงานยังมีการแสดง แสง สี เสียง นิทรรศการ และอาหารให้ได้ชิมกันอย่างหลากหลาย
Other News

On November 20, 2013; Wings by The Attitude Club leaded by Khun Kanokpan Pr...
Event on: 20 Nov 2013

On November 19, 2013, Khun Kanokpan Pranveerapaiboon, Real Estate Director ...
Event on: 19 Nov 2013
On Aug. 28th,2013, Team of Russian agents from Art House group visited Wing...
Event on: 28 Aug 2013